Posting from Newport, Oregon.
Although it might be warmer further south, Newport was a pleasant 13 degrees so CrossCountry Bob and Paintin' Peggie decided that sitting a while was a grand idea; time to explore the area on the bikes, eat fresh, whole crab, and stock up with fresh shucked oysters and a beautiful ling cod filet (for dinner fried in butter if you were wondering). After two nights hanging out near Newport, the largest commercial fishing port in Oregon, Winnie wandered south a bit to Sunset Bay State Park, a nice spot for a hike along a rugged piece of Oregon coast complete with misty, salty air and occasional drizzle. There was time for CrossCountry Bob to write and ponder about the workings of America after checking out such things as this for hire sign in Newport: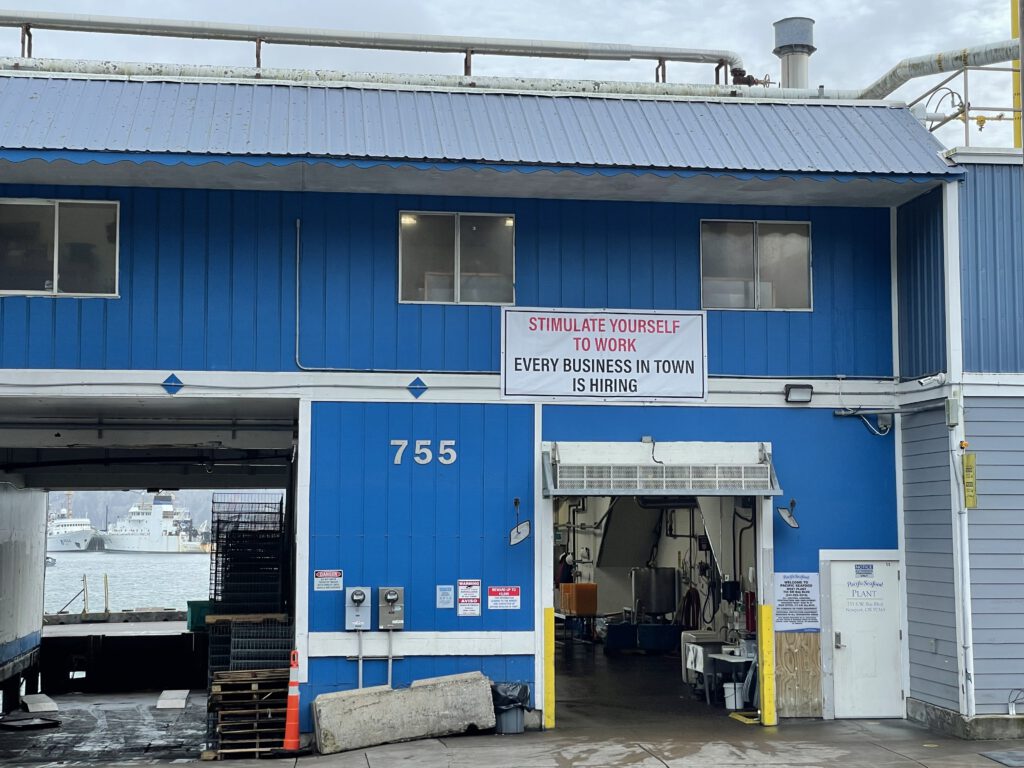 And, of course, CrossCountry Bob could not consider this post complete without showing y'all the carved "Trump" at the chainsaw carving emporium in the town of Umpqua.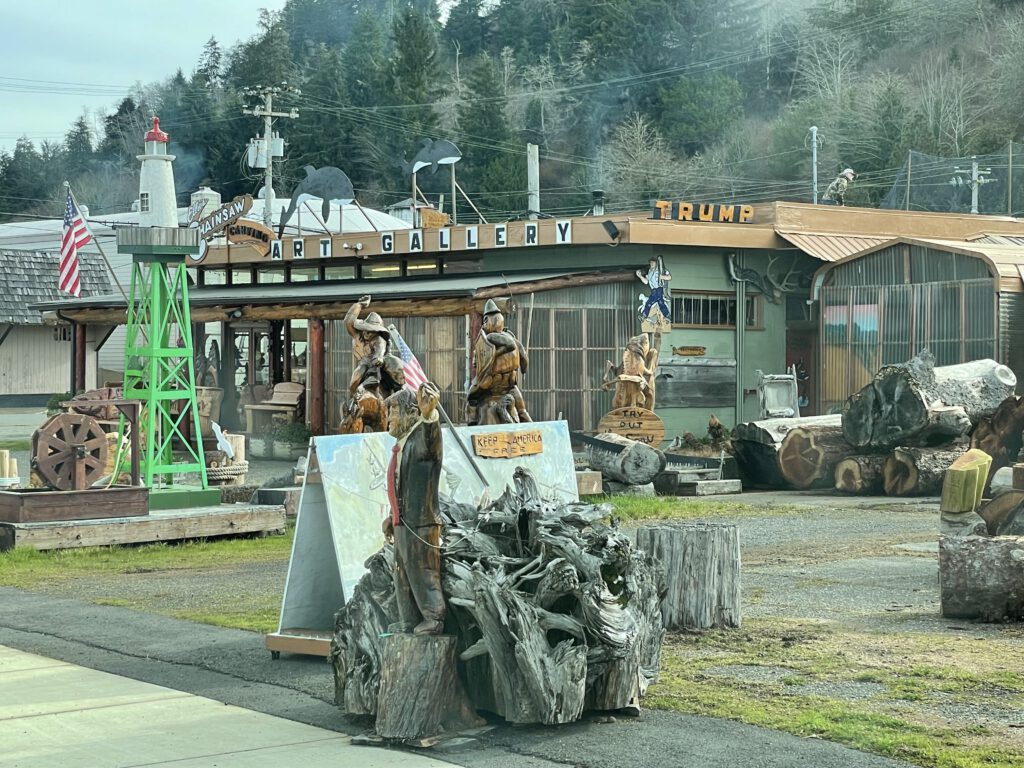 Meanwhile, far in thought from such American show and tell, Paintin' Peggie paints or sketches and edits all the great pictures she takes (CrossCountry Bob might be the one posting the pictures but the photo credits go mostly to Paintin' Peggie – she has that artist's eye).
Changing channels now, America seems mostly business as usual so far. CrossCountry Bob noticed some outdoor enthusiasts encamped in the outskirts of Portland but that was as close to downtown as Winnie would venture (not that CrossCountry Bob was arguing, having read a fair bit about the joys of "police light" downtown Portland).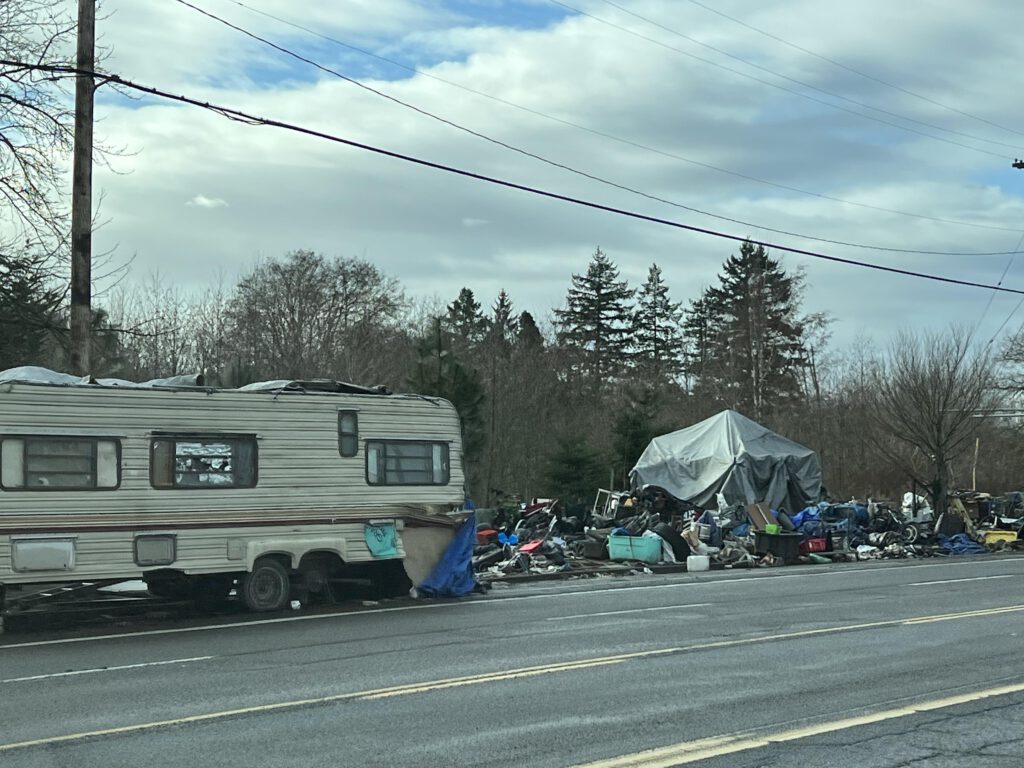 And to round out this Post, some photos courtesy of Paintin' Peggie, captions by CrossCountry Bob. Feel free to use the Comments if you are so moved.